REQUEST INFORMATION
Ask for information now. You we'll be contacted by an our appointe near to you.
Support System for raised floor "NM" with bi-component head for aluminium joist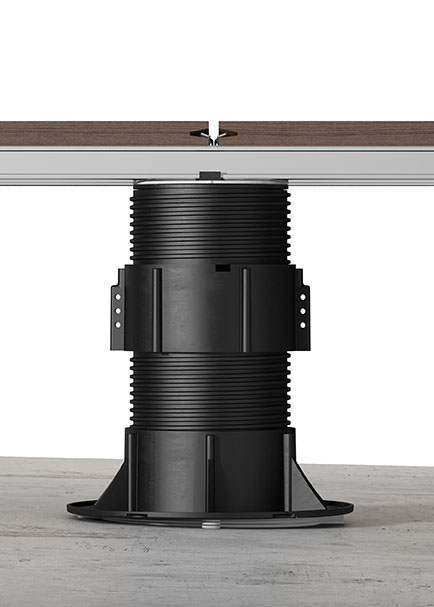 Support System for raised floor - Support with bi-component head
The New Maxi Support with head for aluminium joists is the ideal choice to realize decking with an aluminium substructure.
With its unique steel clip that completes the system, the laying of the planks is quick and easy.
The NM support enables easy and precise adjustments: just rotate the base to adjust to the millimeter the appropriate heights, resulting in elegant flooring, stable and perfectly level.
Clip and aluminium joist
Twenty years of experience in the design of external raised floor solutions have certainly counted for something. One example is the creation of an aluminium joist and steel clip specifically designed to increase speed and precision throughout every stage of installing the self-supporting planks.
- Aluminium joist with a track on one side that allows the Eterno Ivica clips to slide, and with a longitudinal slot on the opposite side to attach any type of clip and plank.
- Clip with rounded base for insertion upon bayonet type joists. In this manner, the clip can be inserted at any point along the track and turned up to 40° without being constrained by the perpendicularity that's usually created during the installation of joists, clips and planks.
Clip can be fully customized upon request.
CALCULATING THE HEIGHT OF THE SUPPORT:
A = Height of the finished floor
B = Joist height
C = Plank height
H = Support height
EXAMPLE:
A = 100 mm
B = 25 mm
C = 30 mm
H = A - (B + C) = 100 - 55 = 45 mm = 

{

SE1 (mm 37,5 ÷ 50)
NM2 (mm 40 ÷ 70)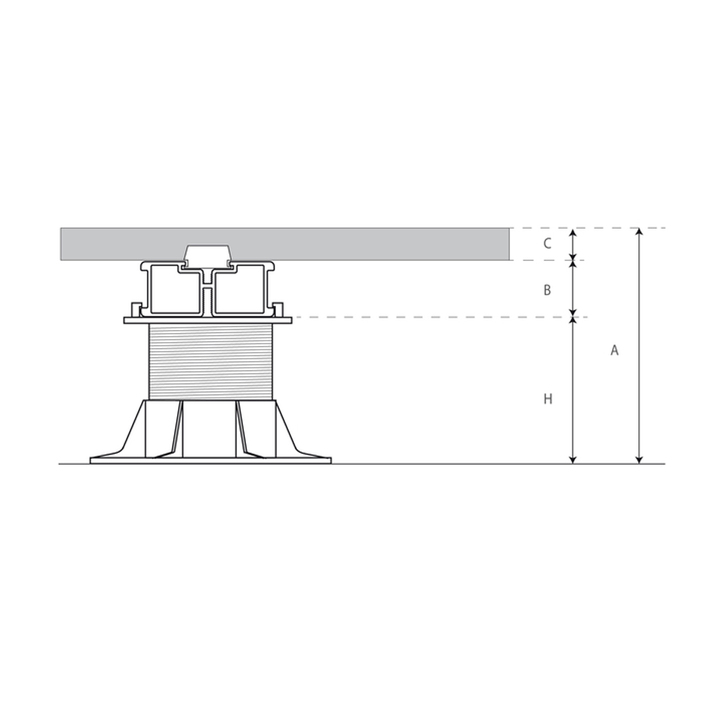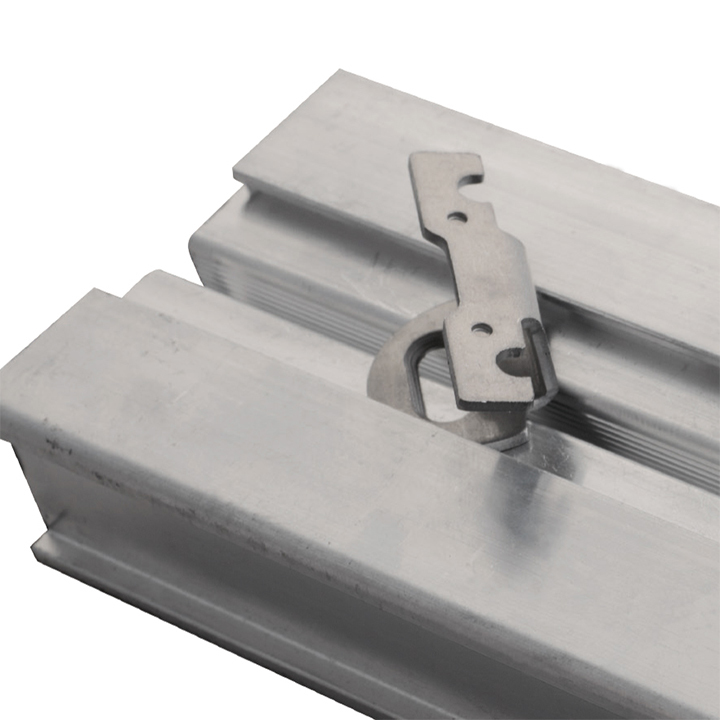 | Supports distance (mm) | Supports quantity (m2) | Mt of joist (m2) |
| --- | --- | --- |
| 300 x 300 | 11,5 | 3,15 |
| 400 x 400 | 6,5 | 2,75 |
| 500 x 500 | 4,5 | 2,1 |
Clip/mt joist: 1 mt (1000 mm): plank width x2
es. 1000 mm : 140 mm = 7,14 x 2 = 14,28 clip/mt
Request more info about the product: Support System for raised floor "NM" with bi-component head for aluminium joist