REQUEST INFORMATION
Ask for information now. You we'll be contacted by an our appointe near to you.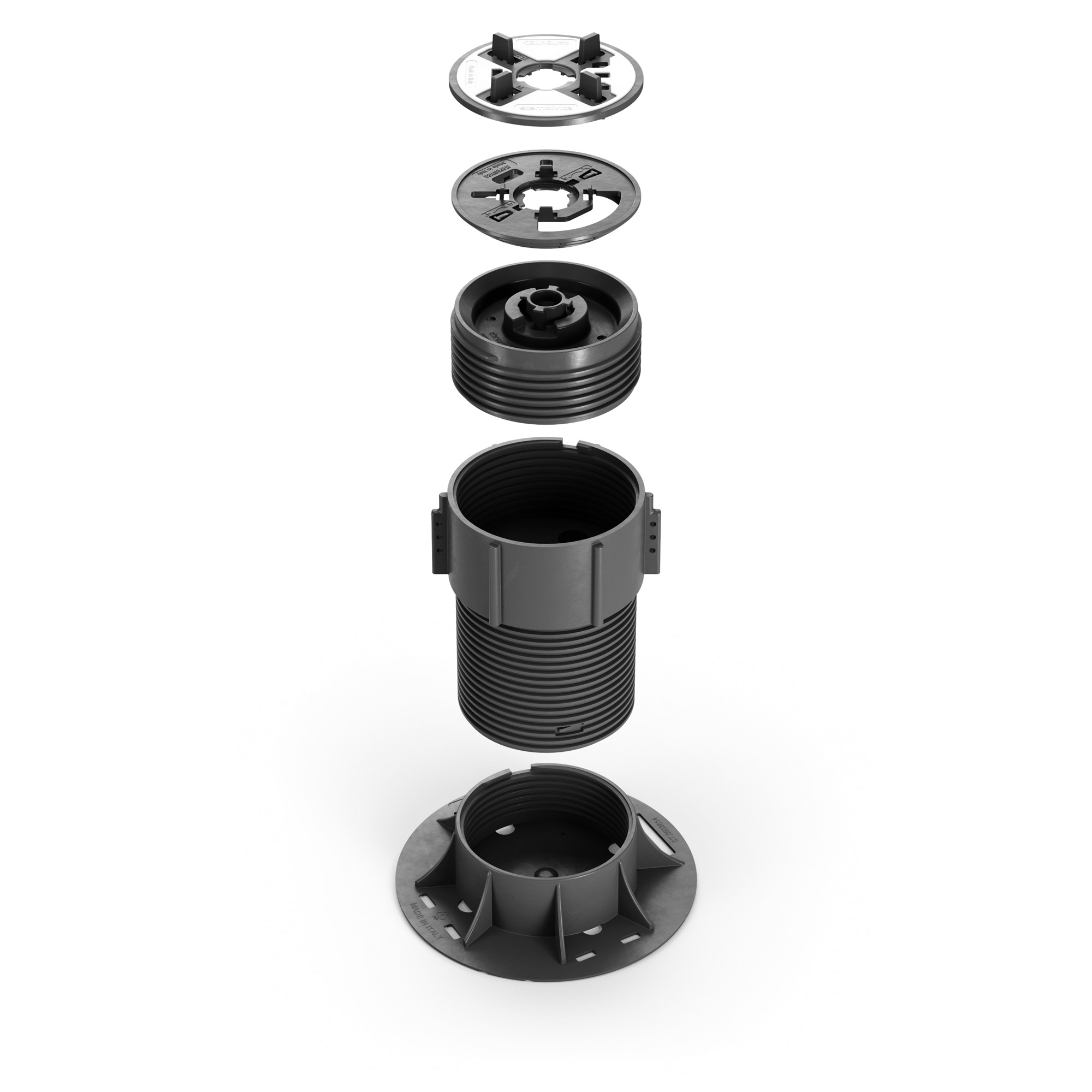 The only one of its category, ready to redefine the concept of support for exterior raised floor.
Expertise, evolution and development for the creation of a new reality.
An innovative ALL IN ONE system!
A single product usable both for slabs and for joists installation. Three different solutions in a single head! The new size of the raised floor, that allows to use the same support for different projects.
Eterno Ivica presents the first support in the world with universal reversible head: three laying solutions in one head!
This support presents a big novelty: the reversible head of the SRT support in bi-material (PP+rubber), on one side is set up for the installation of the slabs and on the other side is set up for the installation of the aluminium and wooden joists.
If the joist is not used, the SR support is available for the installation of single and multi-format slabs with fins 4 mm thick on one side and 2 mm thick on the other.
A head available in two different sizes: Ø 110 mm and Ø 150 mm in the XL version.
The head is made of bi-material (PP + rubber) with easily removable tabs.
Both support versions feature Eterno Ivica's patented easy-break. Depending on the installation requirements, it is possible to modify the base thanks to the easy break of the various circular sectors, with a simple pressure of the hand, it will be possible to break the base to be used at the edge of the wall, with clips or with the perimeter profile, without the use of tools but with a simple hand pressure.
Created fixed, it becomes tilting
The supports can be either fixed or tilting thanks to an additional component that hooks under the head forming a single body, that makes the support 'self-levelling tilting' up to compensate 5% slope, increasing the height of the support of only 5 mm.
The support with reversible head is created and produced to be compatible with all the accessories of Pedestal and Woodeck lines.
Request more info about the product: Reversus