294
For this edition The Litta Variations / 4th movement was inspired by the practices used in the musical field, specifically the formal technique of variation, a compositional process by virtue of which a basic thematic element is transformed into something else that however maintains with the model a very close relationship.
The wooden installation, characterized by a strong upward projection, interprets the natural element of the wood and at the same time the architecture of an open-air cathedral, a continuation of the Renaissance grid of the Palace which, through a matrix of interconnected rooms and corridors, leads to a place of peace and relaxation.
"The intimate surrounding rooms are intended as a place to relax and converse during the intense days of Milan Design Week. A soft surface underfoot offers a contrasting texture with the many kilometers of si- dewalk that visitors will go through", says Asif Khan.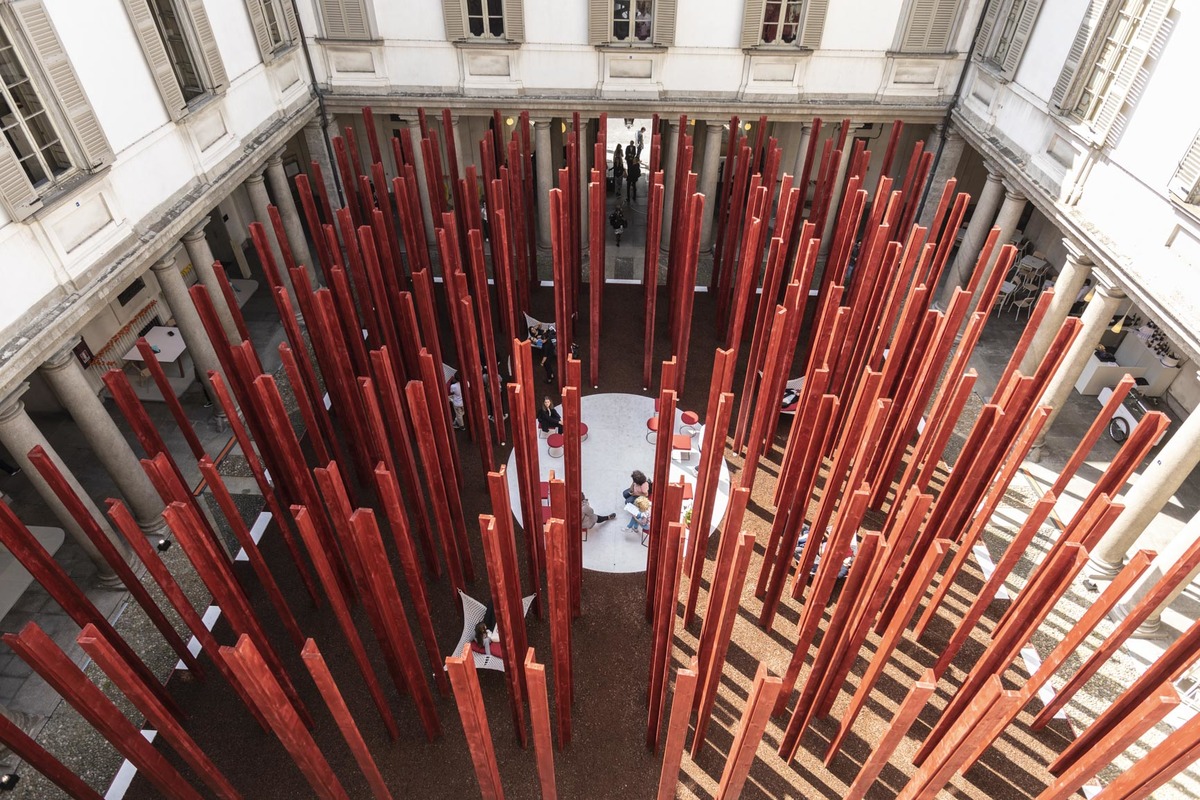 For this installation Eterno Ivica supplied well over 1000 New Maxi adjustable supports with fixed head for all types of joists rising from the "ciotolato" of the court the important square wooden mesh that serves as a base to the red temple in the wood, thus creating a platform of almost 200 square meters, perfectly stable and level.
The beams stand out by recreating, conceptually and visually, a dense mesh of trees that installing itself in the white gravel create paths, areas of protection and environments where one can rest with hammocks. And suddenly a clearing, in the center, like "the eye of the storm", rays of light that converge and then suddenly open and the clearing takes shape, recreating a space to host debates, dialogues, interviews and reflections.