346
Eterno Ivica participated, for the fourth consecutive year, to the appointment with A Matter of Perception, the collective exhibition produced by Mosca Partners and DAMN ° magazine at Palazzo Litta that this year has explored the huge theme "Linking Minds", or the so-called elective affinities that arise between designers, companies and artisan laboratories.
After the 2016 African village style pavilion by Diébédo Francis Kéré, the palace courtyard was reinvented and revised by the award-winning studio Diller Scofidio + Renfro. The US architects, who have been involved in their first project in Italy, have designed a tensile structure in jeans that serves as a cover for the entire courtyard of the palace, a meeting point for a series of meetings and conferences, then linking the Litta Theater and the Courtyard of the Clock.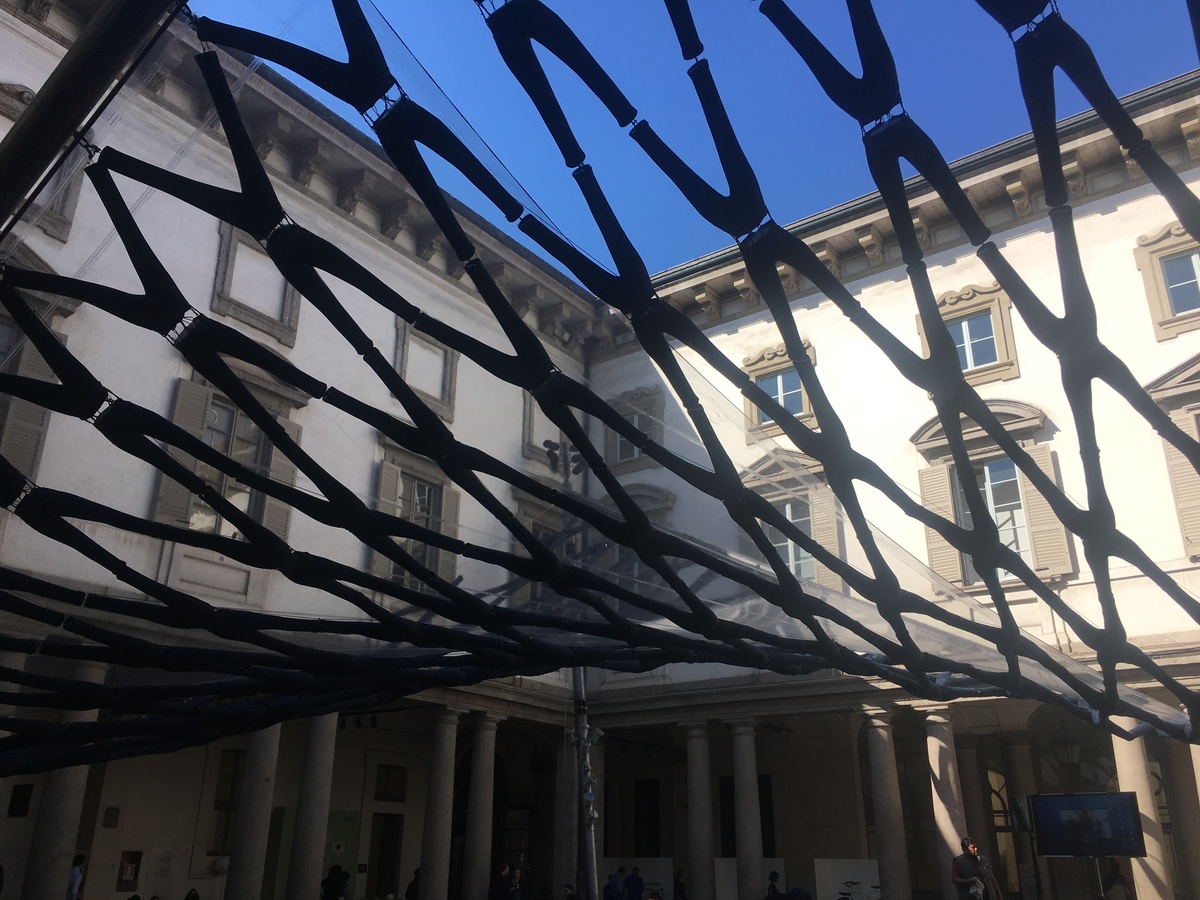 The structural elements of Eterno Ivica have simplified and resolved the laying of the flooring of the temporary installation created again this year in the court of Palazzo Litta.
The ambitious project of the New York architects Diller Scofidio + Renfro has had as "support base" over 3500 SE Eterno supports, covering an area of ​​about 400 square meters, laid with the Woodeck Floor System and assembled with steel joists thus recreating a solid jersey on which over 40,000 visitors have experienced the Fuorisalone experience in Palazzo Litta, where a huge tensostructure in jeans is the protagonist.
The technical features and the flexibility of the SE Self-leveling System, with tilting head, combined with the steel joist, allowed a quick and safe solution for a temporary installation that had to be assembled and disassembled in a few days; moreover, the possibility of supporting weights above all expectations has guaranteed, not contradicting the degree and level of product quality, professionalism and solidity of the platform.
Eterno Ivica was also this year protagonist at the Fuorisalone "supporting" and complementing the project of these extraordinary New York architects of international level, once again demonstrating professionalism, quality and excellence of the products and maximum efficiency in operability.