REQUEST INFORMATION
Ask for information now. You we'll be contacted by an our appointe near to you.
Substructure for elevated flooring "BASIC" for all kind of joist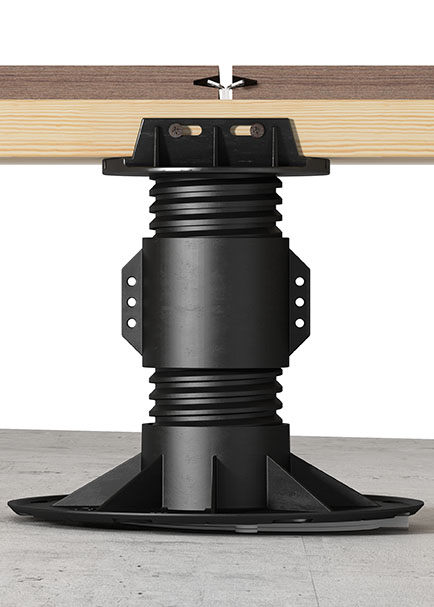 SUBSTRUCTURE FOR ELEVATED FLOORING WITH BASIC SUPPORT
The SB support may be provided with a predisposed anchor head of wooden joists to provide maximum freedom of choice depending on the desired characteristics.
The SB supports can be adjusted to the millimeter in height for a perfect leveling of the pavement, simultaneously offering a high resistance to loads.
The use of twist slope compensators in supports' base will allow to create a walking area always levelled.
Pedido de informações sobre: Substructure for elevated flooring "BASIC" for all kind of joist