REQUEST INFORMATION
Ask for information now. You we'll be contacted by an our appointe near to you.
Subestrutura de piso elevado "NEW MAXI" para qualquer tipo de viga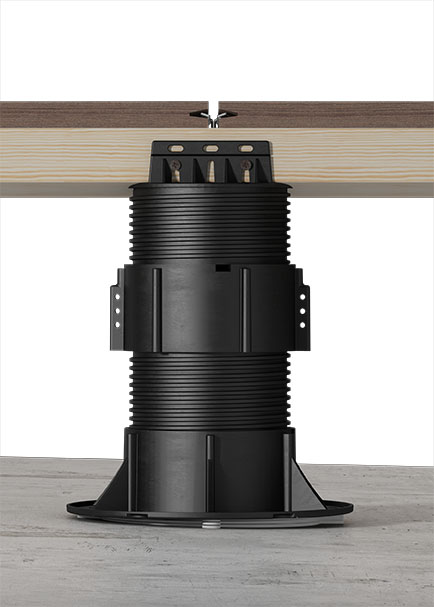 Subestrutura para piso elevado
A nova cabeça do NM para subestruturas de piso elevado pode ser usada para ancorar qualquer tipo de viga com blocos central, que permite ajustes fáceis e rápidos.
O sistema trava sua rotação automaticamente e, portanto, proporciona o nivelamento mais fácil da subestrutura.
O resultado? O piso inteiro fica perfeitamente nivelado, sem a necessidade de calços adicionais ou outros mecanismos.
A solução mais flexível, elegante e segura já vista para terraços, deques e bordas de piscina.
Graças à subestrutura de piso elevado e aos suportes ajustáveis, você pode fazer ajustes fácil e rapidamente: basta girar a base para regular a viga de alumínio Eternoivica milimetricamente, para um revestimento de piso que é elegante, estável e perfeitamente nivelado.
CALCULANDO A ALTURA DO SUPORTE:
A = Altura do piso acabado
B = Altura da articulação
C = Altura do assoalho
H = Altura do suporte
EXEMPLO:
A = 100 mm
B >= 30 mm
C = 30 mm
H = A - (B + C) = 100 - 60 = 40 mm = 

{

SE1 (mm 37,5 ÷ 50)
NM2 (mm 40 ÷ 70)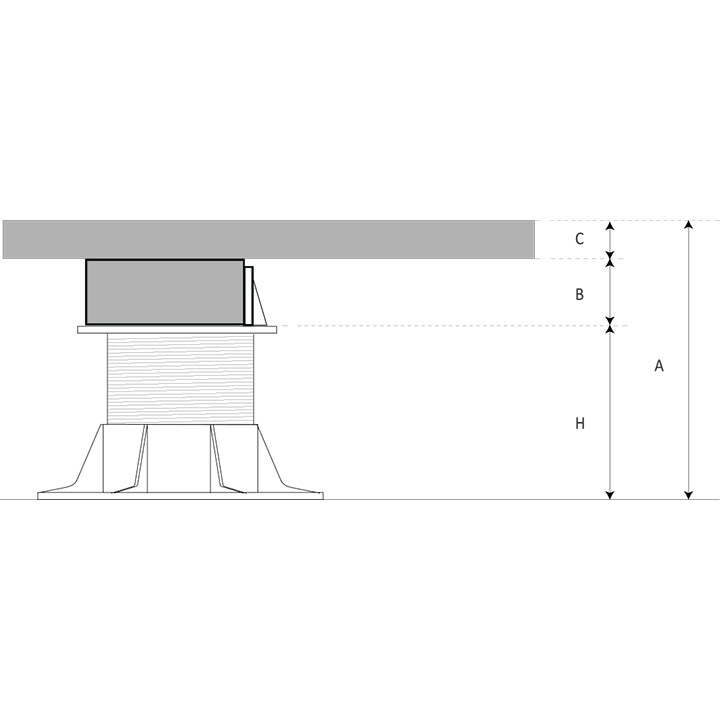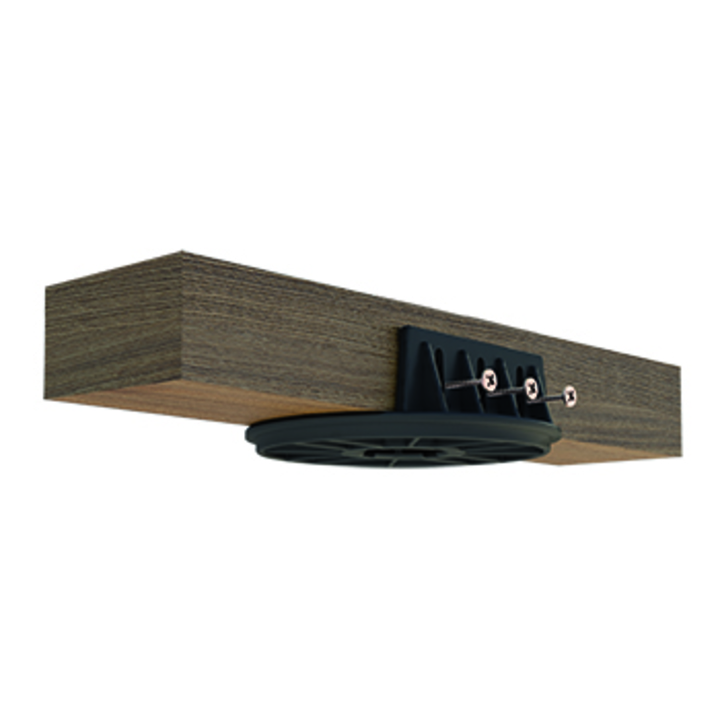 | Comprimento dos suportes (mm) |  Quantidade de suportes (m2) | Metros de articulação (m2) |
| --- | --- | --- |
| 300 x 300 | 11,5 | 3,15 |
| 400 x 400 | 6,5 | 2,75 |
| 500 x 500 | 4,5 | 2,1 |
Pedido de informações sobre: Subestrutura de piso elevado "NEW MAXI" para qualquer tipo de viga