REQUEST INFORMATION
Ask for information now. You we'll be contacted by an our appointe near to you.
Metal support SMAT for joist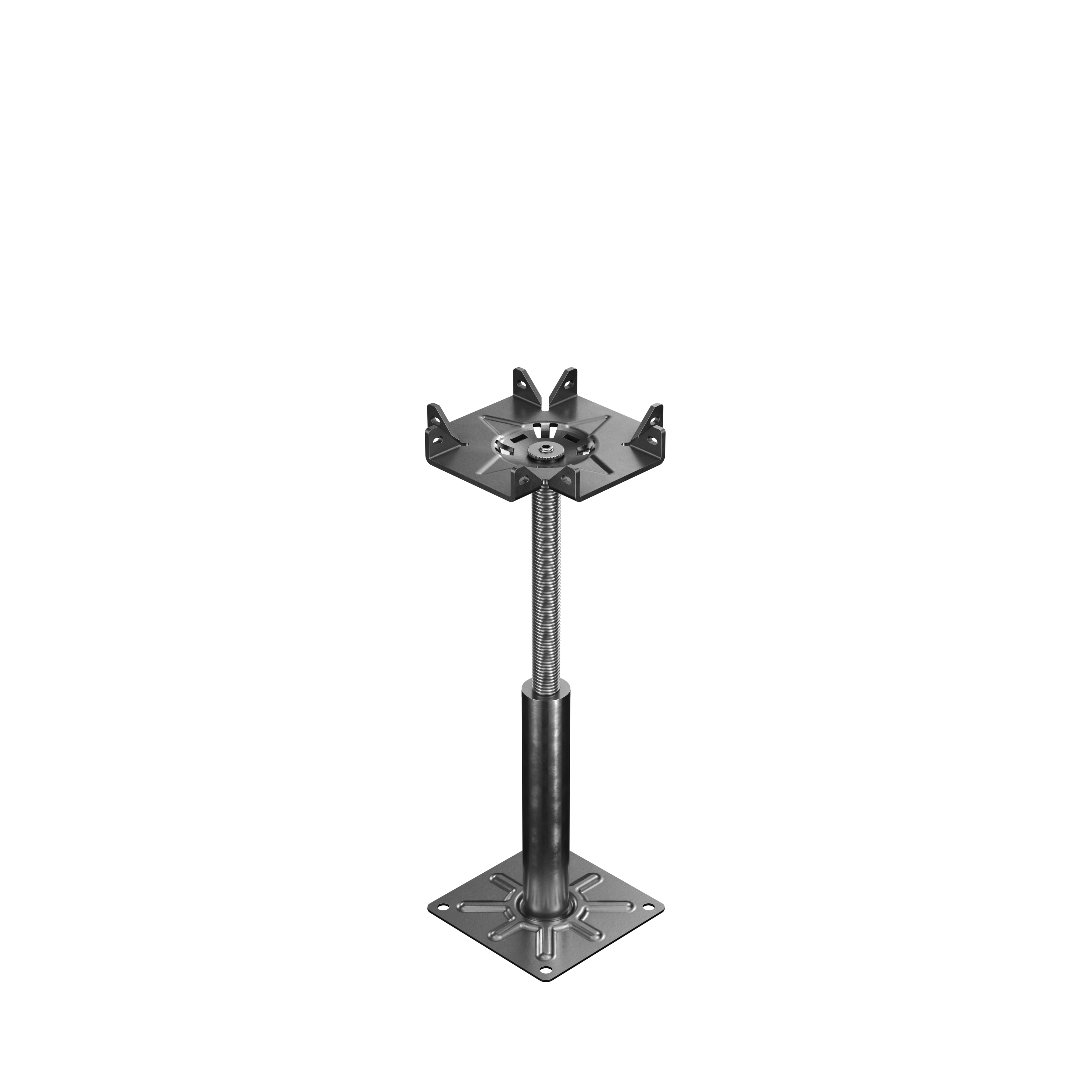 Metal support SMAT for aluminium and wooden joist
The product is characterized by fire resistance class A1
Adjustable metal support for elevated flooring, with self-levelling tilting head that compensates slopes up to 5%.
The support consists of a square support base of dimensions of 100 x 100 mm, 1.8 mm thick, and a screw consisting of a threaded bar at the end of which is fixed a concave element that acts as the support seat of the tilting head.
The support is completed by a self-levelling tilting head with special perforated tabs for the insertion and fixing og the joists and an anti-tilting locking ring.
Height adjustment is done manually by acting on the threaded bar or by means of the 4 mm Allen key; the support can reach heights ranging from 27 mm to 458 mm.


N.B. prices are only available upon request to our sales department
Pedido de informações sobre: Metal support SMAT for joist