311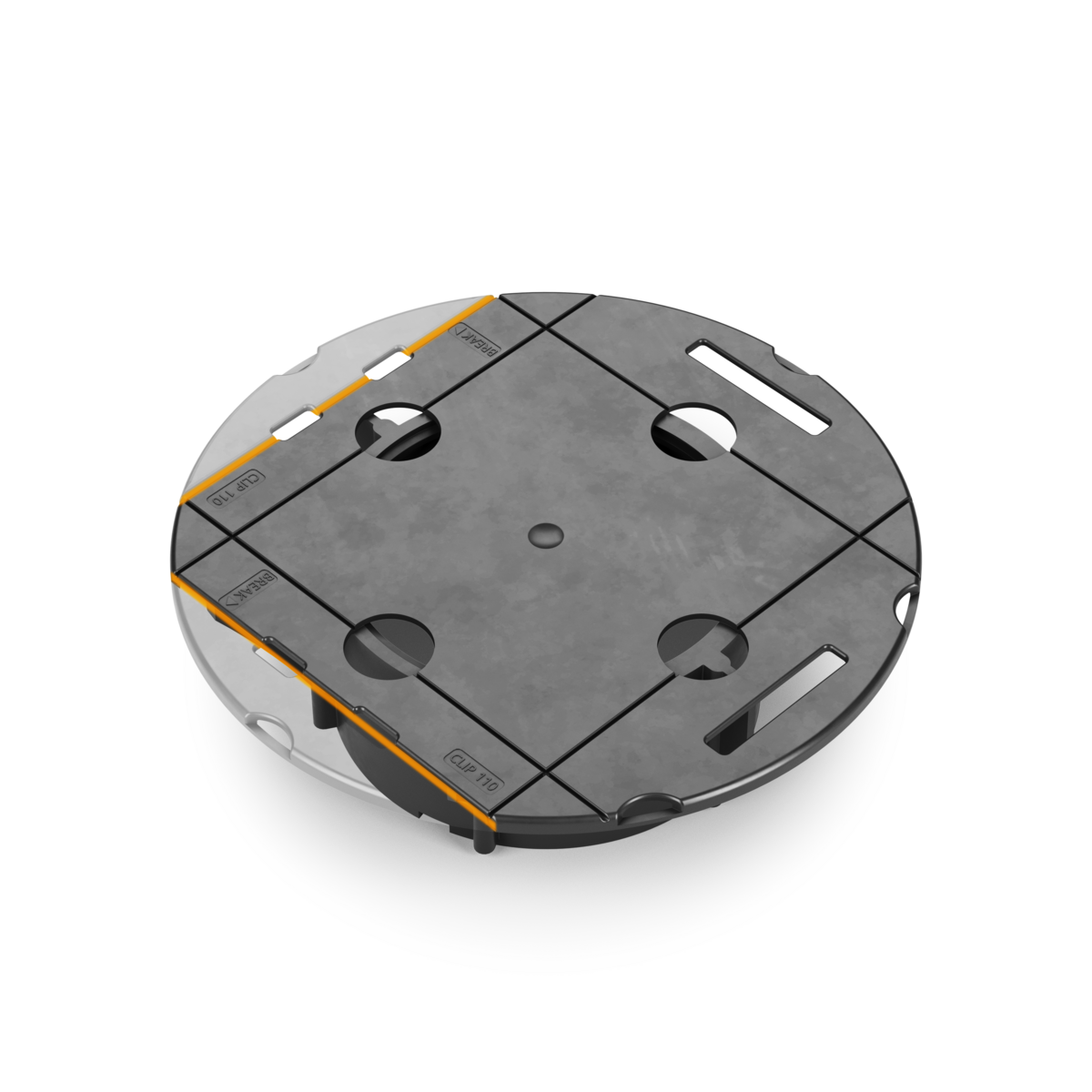 The release of the new easy-break base for Eterno SE Supports, announced last year, was a great success!
We decided to continue to make installation quicker and easier for all our installers by extending this idea to our New Maxi NM supports as well.
The work of the installers will be easier and faster during assembly: the base of the support can be easily modified with a simple pressure of the hand, keeping the breaking point rounded.
A solution that does not affect the loading performance of the pedestal!
AN INNOVATIVE CHOICE FOR ALL OUR CLIENTS! The new external breaking lines allow you to modify the base with a simple hand pressure, keeping the breaking point rounded.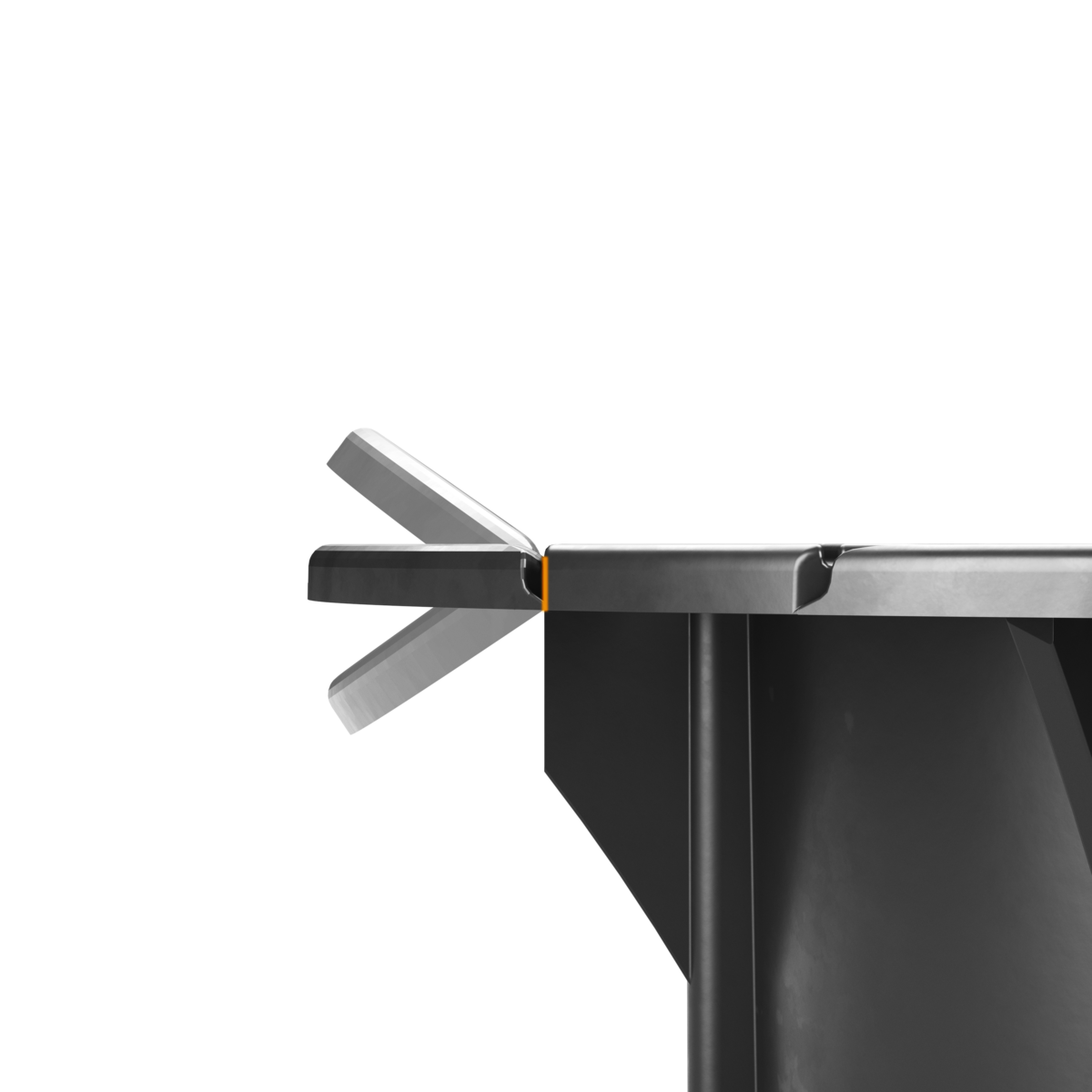 The base is modified in an intuitive way to make installation easy, fast and safe!
Also, the lower edge of the base, subject to modification, remains "radiused" in such a way as not to damage any waterproof covering.
Versatile both for use with the perimeter profile and with ceramics, thanks to the two support nerves formed through cutting.
Adaptable to this new support format are the vertical closure head clip Ø150 mm and the lower clip for vertical closure (like the one in Figure).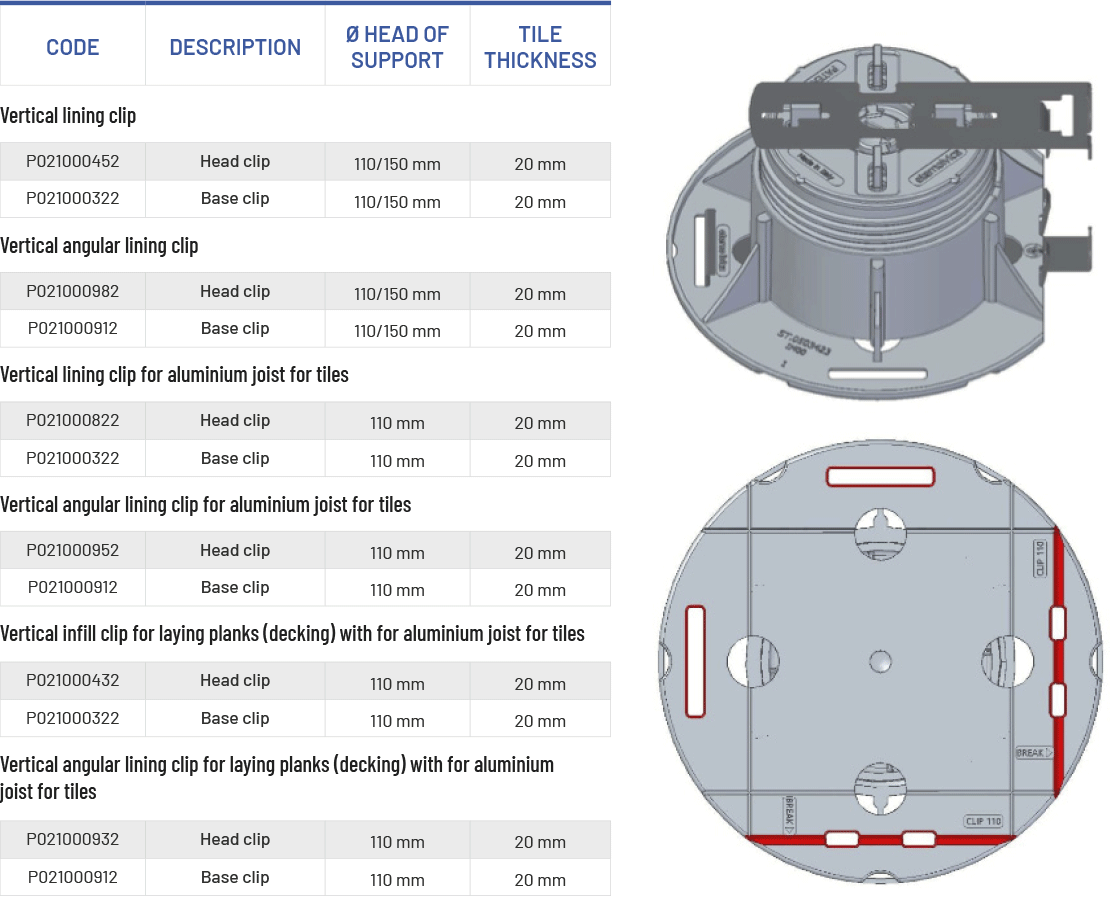 N.B. The upper clip for vertical closure Ø110 mm head with the following part codes (P021000425 - P021000972 - P021000722 - P021000430) are compatible with the new easy-break base, it will be necessary to "cut" the base along the line shown in the picture.